Carol Chen always wanted to be a mother.
She is 37 years old and was born in Texas, USA, to Asian parents, but built her life and several fashion businesses in Singapore.
She turned 35 and hadn't found the right partner, so she began to worry.
Although Singapore has become the latest country to allow egg freezing for non-medical reasons, and will apply it from 2023, at the time Chen made the decision it was not possible, so he returned to Texas to try it.
"I had to freeze my eggs. It was now or never ," Chen told the BBC 's Business Daily programme.
"It turned out that I didn't have that many eggs. It made me very sad, it made me feel less of a woman. I ended up with only four. The probability of four eggs becoming a baby is almost zero," she explained.
"Women in my situation usually do a couple of rounds of pumping (she paid about $14,000 for just one) but I couldn't afford to fly back and forth to the US as I had my work in Singapore," he added.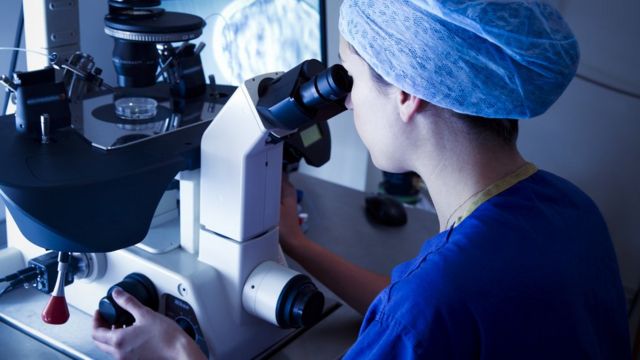 Given the high cost and the competition to attract quality talent, more and more companies in countries like the US offer egg freezing as a job benefit for their employees.
But is this benefit always good news for women?
According to some studies, women who are offered these plans are quite happy to have the option but also feel that their company is telling them: have children at the right time.
"Without options they will not have children"
Carol Chen said that shortly after freezing her eggs in the US, she met her current husband and is expecting her first baby without the help of science.
However, she is glad that other women in Singapore can be free to choose this fertility procedure that will be available from next year in the country.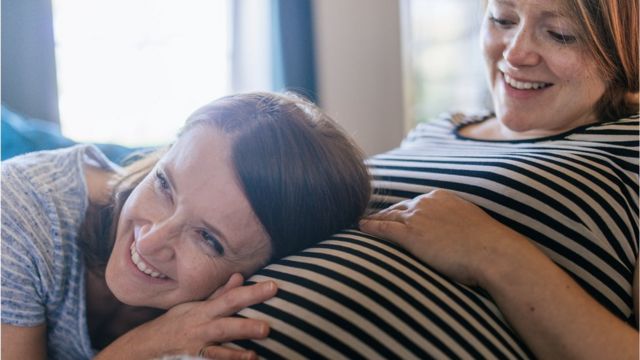 Although there are still some barriers to access it: they must not be older than 35 years and they cannot use them unless they are legally married to a man.
"More and more women are entering the labor market. If they are not given options , they are simply not going to have children. That is partly why many countries have demographic crises, because women focus more on themselves," he said. Carol Chen.
Ten years ago, egg freezing ceased to be classified as an experimental medical procedure in the United States and is becoming more prevalent. Even in the workplace.
When Facebook and Apple began offering egg freezing benefits to female employees in 2014, the move was seen as unconventional and targeted only a small proportion of the workforce.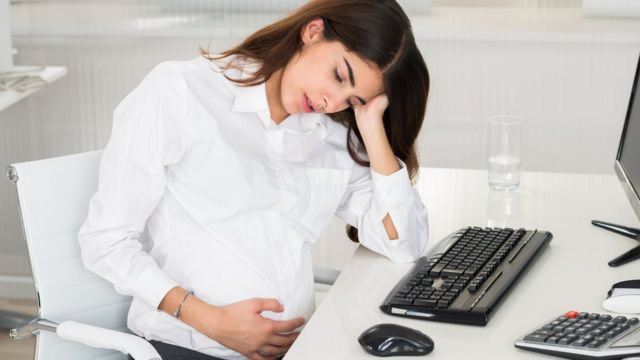 Sheryl Sandberg, the now former chief operating officer of META – Facebook's parent company – explained why they made the decision to offer that benefit to their female employees eight years ago.
"A young woman who works at Facebook had cancer and told me she was going to have treatment. That meant she couldn't have children so her second chance (to be a mother) was to freeze her eggs. But she couldn't afford that, since the medical insurance did not cover it," he said.
"I spoke with human resources and we concluded that we should cover that cost, but not only for women with cancer, but for all. That's when this benefit came up and we think it's excellent , "he said.
Advantages and limitations
Fertility employment benefits have gone from being a novelty to being essential.
Almost 40% of large US companies – with more than 500 employees – offer them, and the numbers are growing rapidly.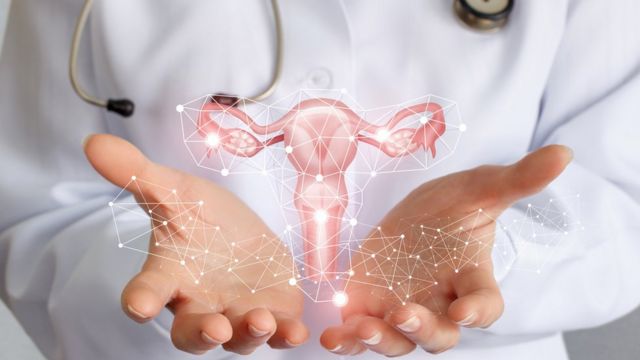 Even in Europe, through the national health services, the same is beginning to be done.
"Governments tend to support most treatments. But when it comes to fertility, that's not the case everywhere," explained Jenny Saft, who lives in Berlin and co-founded a company that offers access to reproductive treatments in Europe. as employee benefits.
"Europe is not a single country. There are many limitations and restrictions , and the system is not fair. In Germany, for example, insurance covers 50% of in vitro fertilization programs, but only if you are married in a heterosexual relationship. and you're under 40," he explained.
In England, access to NHS fertility treatment depends on the postcode of the GP, with different regions offering different levels of access to IVF. Some do not offer any type of service.
In France, until very recently, single women or lesbians were not allowed to undergo IVF or freeze their eggs. Now they can do it and with state funding.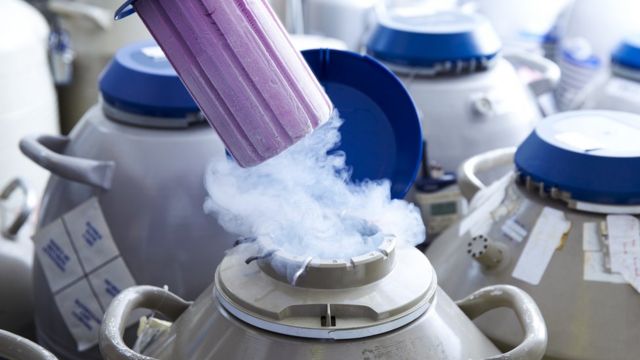 "Who says I need to be married to start a family? Who says I need to be married to a man to start a family? " Saft asked.
"As a company you have a way of saying that you do not agree with what is happening. You can offer your employees the same opportunities and access to start a family. It does not matter when, how or with whom. You can support them in that process" , he added.
"Conflict of interests"
Although the laws of many countries are changing and more and more companies around the world offer to pay for the egg freezing of employees, some think that this is not good news.
"When companies offer these benefits, they usually host meetings where fertility information is given. But if that education comes from a company that will benefit from people using those technologies, it's very difficult to avoid conflicts of interest," he says. Lucy van de Wiel, professor of global health and social medicine at King's College London.
" Employees can become a large pool of potential patients because basically everyone who wants to have a child in the future could be a candidate for egg freezing," she added.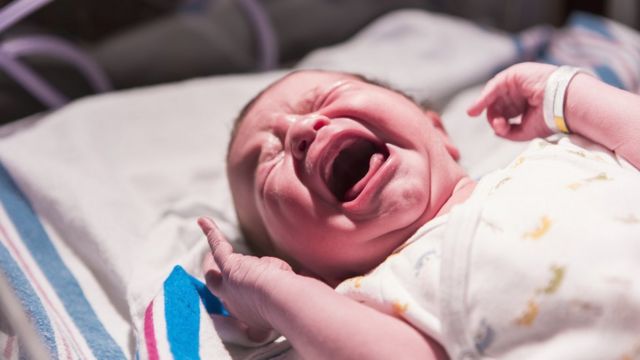 The specialist also highlighted some characteristics of the work culture that could harm women who access these benefits.
"A lot of the women who are offered these plans are very happy to have the option, but they also feel like their company is telling them, 'You have to have kids at the right time,' " van de Wiel said.
seizing opportunities
Across the Atlantic, in New York, attorney Nyasha Foy decided to accept the offer from her employer, who paid for two rounds of egg freezing and storage retrieval.
Although she is aware of the potential conflict of interest in such situations, she believes that women should seize the opportunity.
"I understand the idea that if they give me $10,000 for egg freezing, as a return on investment I have to continue working for two more years at the company. It's a win-win deal for both of us," Foy told the BBC.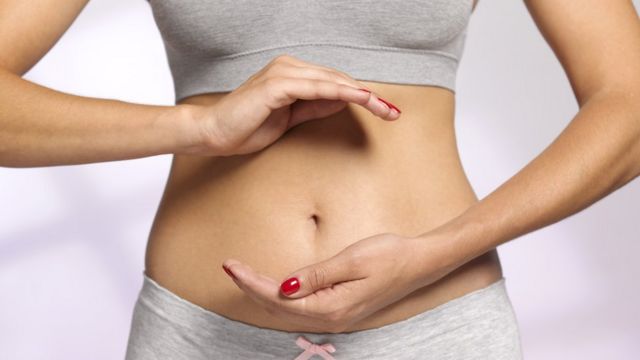 Egg freezing parties
Statistics from the UK show that among women under the age of 36, the proportion of frozen eggs that end up in a baby is just over 8%, while after the age of 36 the figure drops to around 3%.
But regardless of the numbers, egg freezing is gaining momentum in the developed world and fertility clinics are struggling to attract clients by any means allowed.
Fertility doctor Aimee Eyvazzadeh, also known as the Egg whisperer , has her clinic in California and is known for hosting egg freezing parties since 2014 to discuss fertility.
"When I started with the egg freezing parties, it was to make sure that all women knew about the process. In the same way that every woman knows that she can have breast surgery," said the specialist.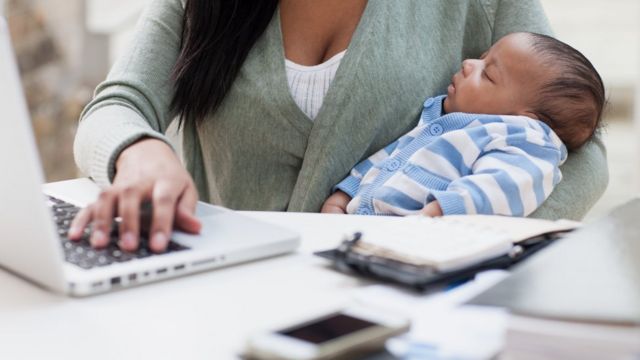 When asked about the high costs of the procedure, Eyvazzadeh assured that "if a woman can finance the cost of a breast augmentation, if fertility is important enough for her, she will find a way to finance the procedure," she said.
"Now more than ever I am seeing women starting their family after the age of 45. I have three pregnant patients over 50 years old. My average patient is 39 years old. Imagine yourself in 15 more years," he explained.
"I encourage young women who do not have fertility problems to consider freezing their eggs for when they are 40 years old," he said.
In places like France and some parts of Japan, the state finances the procedure. Meanwhile, American women have to depend on their employers or their own pockets.
In New York, Foy is considering his next steps.
"I definitely want to use this benefit and I'm still looking for the father of that baby. I'm 37 now, but there's also a world out there."
"I want to be a mother. I don't know how or when, but I've done my part to have the best option when that time comes," she concluded.
Link: https://www.bbc.com/mundo/noticias-61792947
Author: