They were not expected to heed calls to open oil taps to lower prices.
The world's main oil exporters met this May 5 in the face of global demands to reduce the cost of crude oil , but they only approved a moderate increase in their crude supplies from June 1, of 432,000 barrels per day, and return to analyze the situation on June 2.
Prices have soared to the highest levels in 8 years and importing nations are asking members of the group of oil producers, OPEC+, to increase their supplies.
However, the leading OPEC+ countries are in no rush to help this time.
This Thursday's increase is not due to these claims but to the roadmap agreed last summer to gradually recover the level of pumping prior to the pandemic, after the drastic cut in May 2020 to deal with the crisis caused by the covid.
In the post-meeting statement, the ministers made only one reference to the current situation – with the war between Russia and Ukraine, and the lockdowns in China – in which they drew attention to "the continuing effects of geopolitical factors and issues related to the ongoing pandemic.
What is OPEC+?
OPEC+ is a group of 23 oil-exporting countries that meets every month in Vienna to decide how many barrels of crude to inject into the world market.
At the center of this group are the 13 members of OPEC (Organization of Petroleum Exporting Countries), which are primarily nations from the Middle East and Africa, plus Venezuela.
It was formed in 1960 as a cartel, with the aim of fixing the world supply of oil and thus controlling its price.
Currently, the OPEC countries produce about 30% of the world's crude oil , about 28 million barrels per day.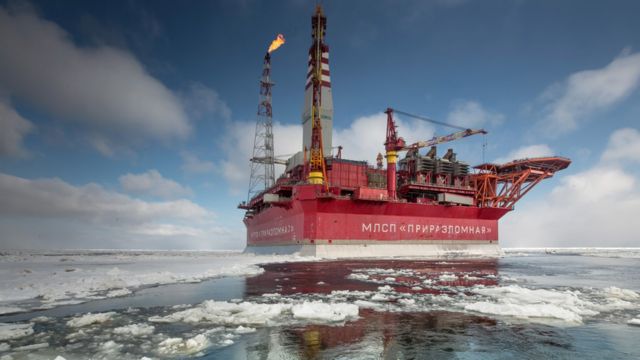 The largest single producer of oil within OPEC is Saudi Arabia, which produces more than 10 million barrels of crude a day.
In 2016, when oil prices were particularly low, OPEC joined forces with 10 non-OPEC oil producers to create OPEC+.
The largest single producer in this second group is Russia, which pumps slightly more than Saudi Arabia.
Together, these nations produce about 40% of all the world's crude oil.
"OPEC+ matches supply and demand to balance the market," says Kate Dourian, a fellow at the Energy Institute, a global organization of engineers and other professionals in energy-related fields.
"It keeps prices high by reducing supplies when oil demand plummets," he adds.
Conversely, OPEC+ also has the power to lower prices by putting more oil on the market, which is what major importers such as the United States and the United Kingdom have asked it to do.

How did oil prices get so high?
In the spring of 2020, when covid spread across the world and countries implemented lockdowns shutting down their economies, the price of crude oil plummeted due to a lack of buyers.
"Producers were paying people to take the oil off their hands , because they didn't have enough space to store it all," Dourian describes.
After this, the Opec+ countries collectively agreed to cut production by 10 million barrels per day, to drive the price back up.
In June 2021, as crude oil demand began to recover, OPEC+ began gradually increasing supply month-on-month, putting an additional 400,000 barrels per day on world markets.
It is now supplying about two and a half million barrels of oil a day, less than in the spring of 2020.
However, when Russia invaded Ukraine, the price of crude oil shot up to more than $100 a barrel.
This has caused significant increases in the price of gasoline.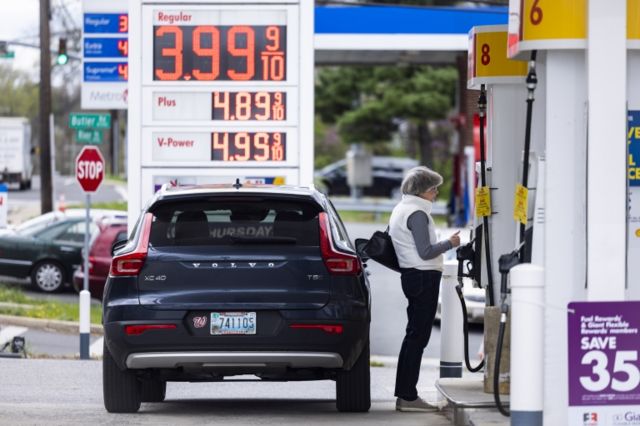 "When OPEC+ cut supplies by 10 million barrels a day in May 2020, they cut too much," says David Fyfe, chief economist at Argus Media.
"Now they are increasing supply at a slow pace that does not take into account the effects of the crisis between Russia and Ukraine," he adds.
There is fear among oil buyers that the European Union will follow the US and impose an embargo on oil imports from Russia, says Fyfe.
Europe currently imports more than two and a half million barrels of crude oil a day from Russia.
"The threat of an embargo on Russian oil has scared the markets," he says, "because it could lead to a sharp reduction in supply."
Why will OPEC+ not increase oil production?
United States President Joe Biden repeatedly called on Saudi Arabia to increase its oil production, but to no avail.
UK Prime Minister Boris Johnson has also asked Saudi Arabia and the United Arab Emirates to increase production, as part of a visit to both countries. He too was rejected.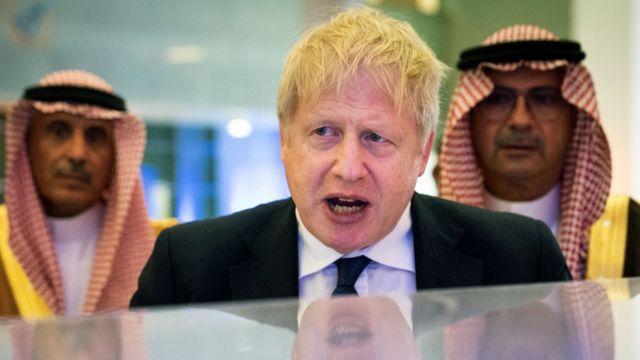 "Saudi Arabia and the United Arab Emirates have capacity to spare, but they refuse to increase production," says Kate Dourian. "They don't want the West to tell them what to do" .
"They are saying that the gap between supply and demand is narrowing and that today's high prices simply reflect panic on the part of oil buyers," he adds.
Other OPEC+ nations are finding it difficult to increase their oil production.
"Countries like Nigeria and Angola have been exceeding their production quotas by a million barrels a day collectively over the past year," reports David Fyfe.
"Investment fell during the pandemic and oil installations, in some cases, were not maintained . Now they are realizing that they cannot actually increase production."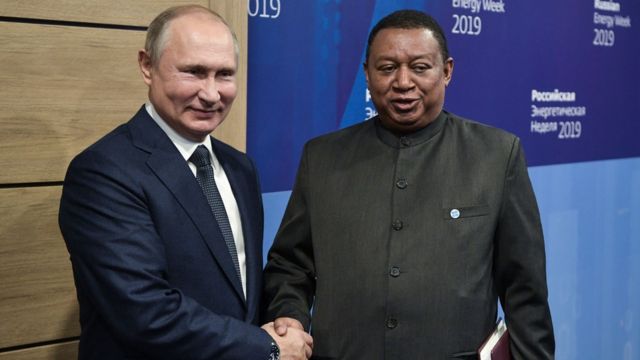 What is Russia's position?
OPEC+ also has to respect the wishes of Russia , as it is one of the two largest partners in the alliance.
"The Russians are happy with prices at this level," says Carole Nakhle, CEO of Crystol Energy. "They have nothing to gain by seeing them go lower."
"OPEC wants to maintain good relations with Russia , so it is very likely that they will continue with the agreement that they all made last year. That means increasing crude supplies very gradually between now and September," he concludes.
Link: https://www.bbc.com/mundo/noticias-61315965
Author: