Davis Nguyen specializes in helping college students start a career in management consulting.
It's an industry that historically pays well: Even before the pandemic, some of the biggest companies were offering students salaries that often approached six figures.
In today's market, Nguyen's clients are doing even better.
"They come back with offers of $120,000 and $140,000," says the founder of My Consulting Offer, based in Georgia, USA. "In today's climate, graduates can earn a lot more money than they did a few years ago."
Management consulting is one of the sectors where graduates are increasingly walking straight out of the classroom and into jobs with pay packages most people will never see in their lives.
Also in Big Tech (tech giants), software engineers often start with such salaries.
At the largest banking corporations , pay for first-year analysts has skyrocketed nearly 30%, with base salaries of $110,000, in some cases.
At London's largest law firms , there are newly qualified lawyers starting their careers earning $141,115.
According to Nguyen, "20-year-olds making $100,000 out of the box" has become increasingly the norm since the pandemic.
Often these young people join companies where colleagues started with lower salaries and had to work hard for years to achieve what they earn immediately.
The firms argue that the hiring crisis makes competition for talent fierce; if you want the best candidates willing to work long hours, you have to pay a high price for them .
But will offering graduates big pay packages really bring benefits, like incentivizing more hours or boosting work ethic?
Or could it have unintended consequences, both for high-earning youth and the workforce at large?
Graduate salaries have been rising steadily for years.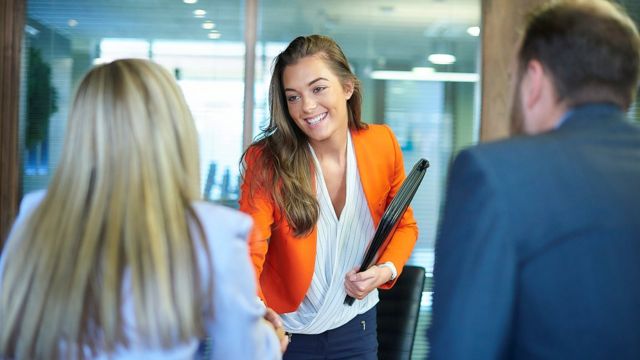 According to 2021 data from the National Association of Colleges and Employers, a US nonprofit, the starting salary for some first-time workers in particular fields has skyrocketed: For example, the average salary for a college student computing has increased 7% in just one year to $72,173.
Nicholas Bloom, an economics professor at Stanford University, points out that demand for labor is rapidly outstripping supply in sectors such as technology.
The finance industry , with jobs that often require 70-plus-hour workweeks, has also raised starting salaries to hire the best candidates.
"Employees want their employer to see them as a valued asset," adds Rue Dooley, human resources knowledge advisor for the US-based Society for Human Resource Management (SHRM).
"Younger employees say they expect high salaries because they are aware of the talent shortage and know what their price is."
According to Josh Brenner, CEO of New York-based recruiting marketplace Hired, tech workers in the US enjoy an average starting salary of $110,027.
Golden wives and other problems
For Nguyen, "high wages open up opportunities for people who simply wouldn't have had them, and it doesn't take money away from those who started out with lower wages."
But while these lofty compensation packages have many benefits, they can also have insidious consequences.
Workers can find themselves trapped in jobs they hate, especially if they adopt lifestyles that rely on high pay, a phenomenon often referred to as 'golden wives' .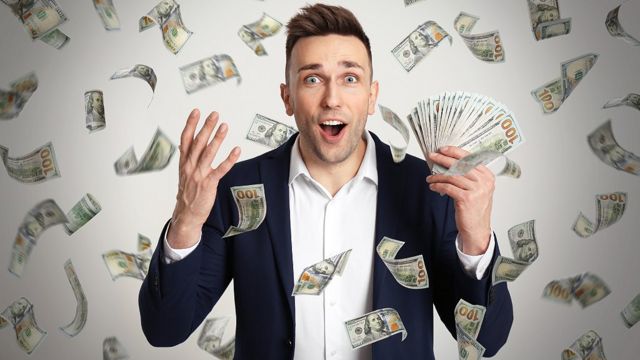 In addition, they can prevent young people from moving to professional careers that are more satisfying to them.
"Some may want to eventually go into teaching or work for a nonprofit. Previously, that meant they were going to make about $50,000 less; today, it's about $100,000, and that may be enough to deter them." Nguyen explains.
Sometimes. they can become a psychological burden as they can be intimidating.
"There are those who come from low-income backgrounds and think, 'What did I do to earn so much more than my parents?' It can cause impostor syndrome."
On the other hand, experienced colleagues can feel bad, especially if they earn less money than a recent graduate, despite years of tenure with the company.
"It can create pay disparity issues, " says Dooley.
Also, the companies themselves may not necessarily get what they pay for. While sky-high salaries can effectively "buy" a candidate's willingness to regularly log unpaid overtime, it doesn't necessarily guarantee a better work ethic.
"The risk is that employers assume staff will be highly motivated because of their high pay, when in fact their employees take it for granted," says Tomas Chamorro, professor of business psychology at University College London.
"High salaries can feel good when they get the job, but once they start, they usually want a lot more: the effects of a good salary are psychologically 'used up'."
If you can, take advantage
With the job market the way it is, six-figure starting salaries will likely remain the norm in certain high-paying industries. But there is unlikely to be much of a trickle-down effect to workers in less elite sectors.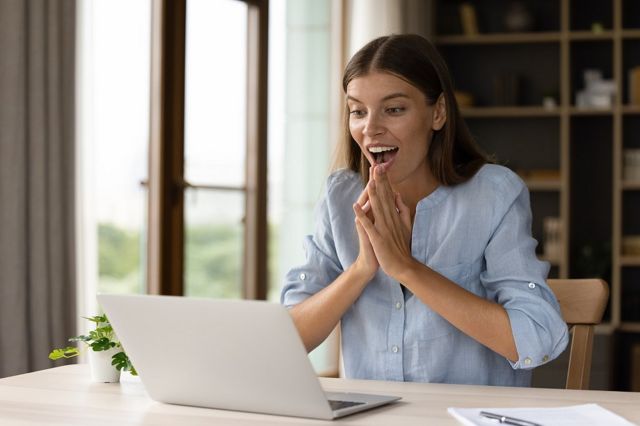 Instead of raising wages across the board, the astronomical wages of an ultra-privileged subset of employees may deepen wage inequalities.
"What we are clearly seeing is an increase in inequality and the gap continues to grow," says Bloom. "If you have a computer science degree, you can make $250,000 at 25, whereas if you leave school at 16, you could end up making $25,000, ten times less."
The gap is likely to continue to grow , even if the labor market pulls back in terms of supply and demand.
Bloom explains that wages almost never go down.
A telling example is management consulting, says Nguyen, which has long withstood the rigors of the recession. "companies restructure wages, but they never get rid of the six figures."
So, given their resistance to the ebb and flow of the market, six-figure graduate salaries are likely to not only become more entrenched, but rise even higher.
And if jobs become scarce due to labor market normalization, these pay packages will be increasingly out of reach for most people.
"Six-figure starting salaries are here to stay and if growth cools it will mean they will be even harder to come by," says Bloom. "These are jobs that the privileged few who can do it should grab and not let go."
You can read the original note on BBC Worklife (in English ) here .
Link: https://www.bbc.com/mundo/vert-cap-61261669
Author:
Alex Christian
BBC Worklife