"Live and work from anywhere."
Airbnb will allow its employees to work from anywhere in the world they want, the accommodation platform said in a statement on Thursday.
Your staff will be able to work from home or the office and move anywhere in the country without affecting their salary, the company added.
This policy contrasts with the preferences expressed by Google in the United States, where staff who work from home can see a pay cut if they move to another city.
Other technology companies, such as Cisco and Microsoft, have also made changes to make their employees' work hours more flexible.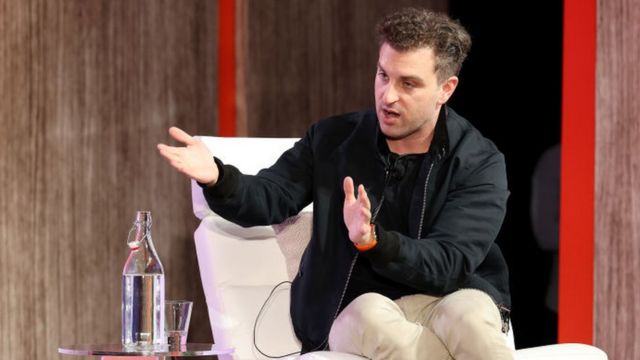 Airbnb CEO Brian Chesky sent employees an email detailing the changes and predicted that in a decade flexible working will be the norm for many people.
"If we were to limit our talent pool to a commuting radius around our offices, we would be at a significant disadvantage," he said.
"The best people live everywhere and are not concentrated in one area," he added.
Limits and some buts…
The Airbnb leader told employees that the changes would begin to be applied from next September and set some limits.
Workers will have "the flexibility to travel and work around the world" without putting their jobs in jeopardy. But they will only be able to do it for up to 90 consecutive days in each country , although he did not expand the reasons.
Despite this relaxation, Chesky still wants employees to get together regularly for meetings and social events, structured around two major product launches per year.
"Airbnb is in the business of human connection above all else, and we believe that the most meaningful connections happen in person ," he said.
"Zoom is great for maintaining relationships, but it's not the best way to deepen them. Plus, creative and collaborative work is better when you're in the same room."
Airbnb had a flexible working arrangement with its employees during the pandemic, but Chesky's announcement is a "long-term commitment," a spokeswoman added.
Brian Chesky expanded on the communication in a Twitter thread in which he clarified that this seems to be a trend that will consolidate.
"Two decades ago, Silicon Valley startups popularized open offices on the same floor," he wrote.
"Today these companies have embraced flexibility and remote work. I think this will become the predominant way companies will work 10 years from now," he predicted.
Network technology company Cisco said in July 2021 that it would allow tens of thousands of its employees to permanently work remotely.
Microsoft allows its staff to work from home up to half the time.
However, in August of last year, Google said that US employees who chose to work from home could take a pay cut.
The search and advertising giant even developed a pay calculator that allows employees to see the effects of working remotely or moving offices.