When McDonald's opened its first store in front of Pushkin Square in Moscow, the USSR still existed. But around the corner, where a long line of Soviet citizens waited to buy a hamburger in one of the greatest symbols of capitalism, awaited the collapse of the regime.
The Berlin Wall had fallen less than three months earlier. And in the Kremlin, Mikhail Gorbachev led the process of political and economic reforms in the Soviet Union with the opening towards the non-communist world.
Despite the ballast of the Soviet bureaucracy, difficult to eradicate, the changes attracted foreign investment and hundreds of companies were installed .
The opening in Moscow of America's iconic fast-food chain on January 31, 1990 proved that the iron curtain had been lifted .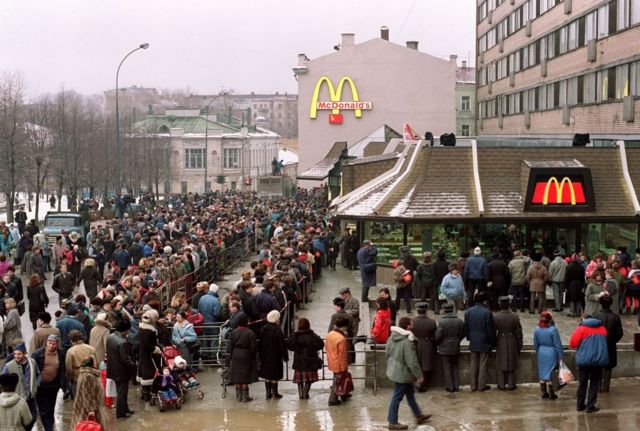 This week, after 32 years of operations in the country, McDonald's announced the closure of its 847 restaurants in Russia due to the invasion of Ukraine by Vladimir Putin's government that began on February 24.
And with it, some analysts have pointed out that the ghost of the Soviet era reappeared.
Western companies are leaving Russia en masse and many have limited their services to Russian clients.
And there are other signs that remind us of the past: the departure of Russians abroad is becoming more difficult, the ruble has plummeted , prices are skyrocketing.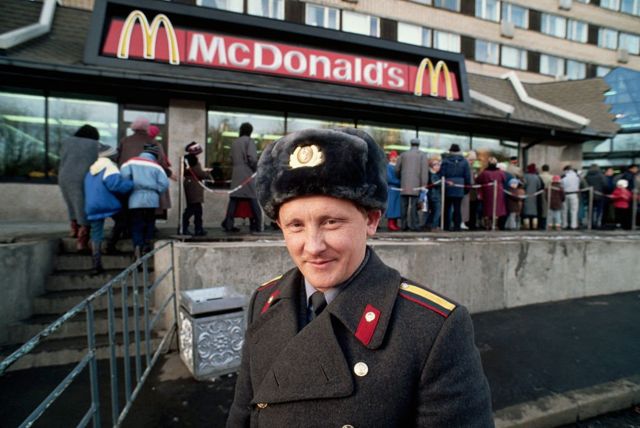 " With the opening of McDonald's, the West has come to Russia; now, with its closure, it is leaving ," Andrei Kolesnikov, chairman of the Russian National Policy Program at the Carnegie Moscow Center, wrote on Twitter on Tuesday.
"The annihilation of Russia continues on all fronts," he added.
"The biggest symbolic gesture here is that when McDonald's moved to the Soviet Union, it was part of a message of openness and building trust and cooperation between Russia and the West. Now all those avenues have been closed."
"Russia seeing McDonald's exit really brings an end or closure to that era. And we're kind of stuck, at least symbolically, in a new era of division between Russia and much of the rest of the world," said Paul Musgrave, a professor in political science at the University of Massachusetts Amherst.
Farewell to the West
The United States, the European Union and the United Kingdom blocked the assets in those countries of Putin and his chancellor, Sergei Lavrov, in addition to those of the close circle of tycoons who govern alongside them, and then decided to exclude the main Russian banks from the system of Swift international payments .
Over the days, different companies announced their withdrawal from the Russian market.
First there were Visa and Mastercard – then American Express -, which account for the vast majority of electronic transactions in Russia. Afterwards, the domino pieces began to fall one after another .
In addition to McDonald's, hundreds of Western companies decided to close , at least temporarily, their operations in the Eurasian country.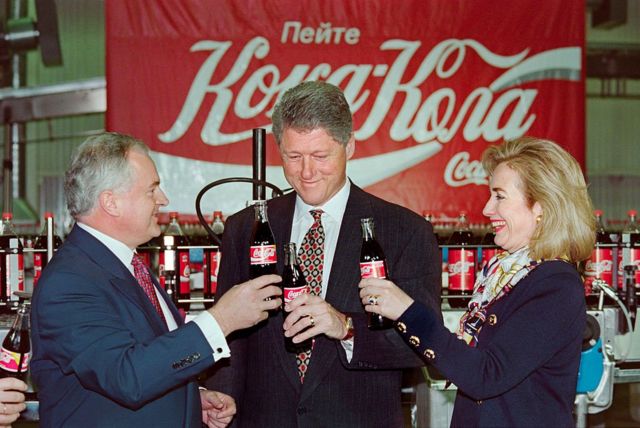 This implies that products such as Coca-Cola -present in Russia since 1992 and a pillar of the western axis-, will no longer be marketed in Russian territory, or that those who want to see the contents of Disney, Sony, Warner Bros or Netflix can no longer do so. .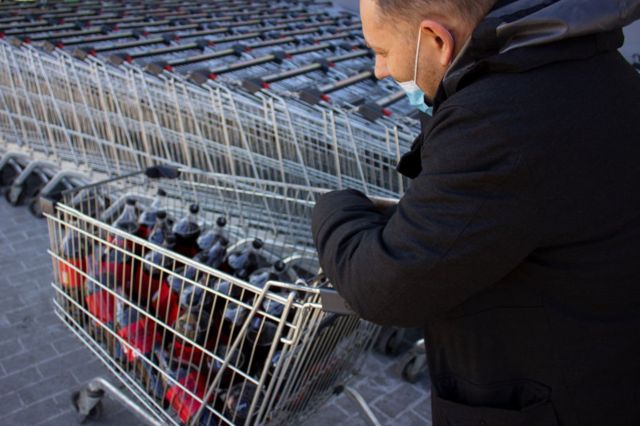 Nestlé, Mondelez, Procter & Gamble and Unilever stopped investing in Russia but said they will continue to provide essential items.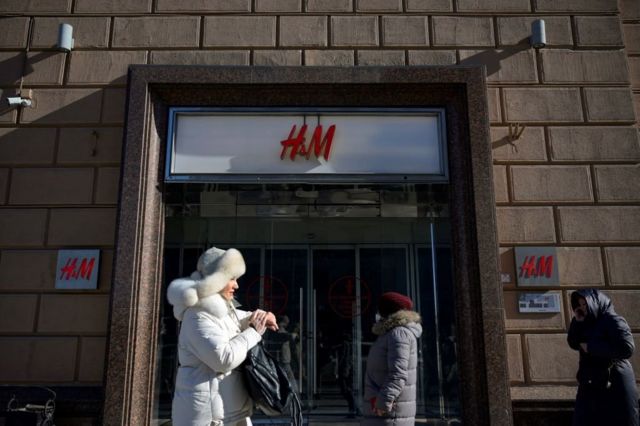 Pepsi, which has been in Russia since the 1970s thanks to the soda's fascination with Nikita Khrushchev in the mid-20th century and which has a widespread food and beverage industry in the country that is even larger than Coca-Cola, decided to cut the supply of some of its products, but leave other basic necessities such as dairy products and baby food.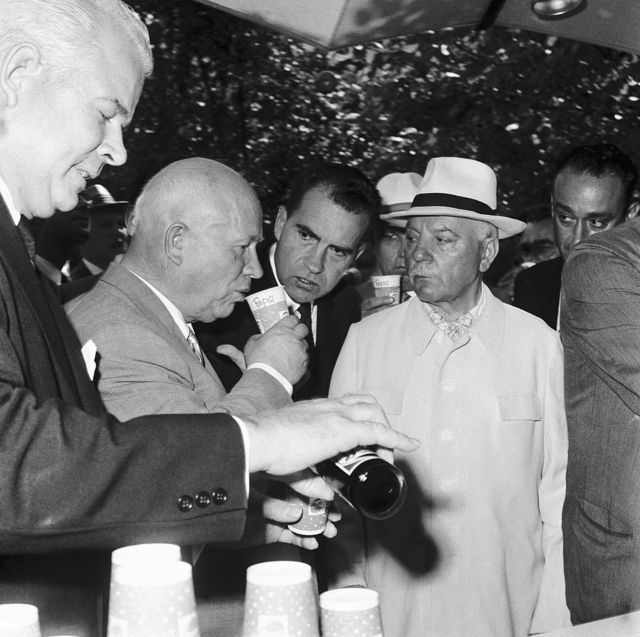 Apple, Microsoft, Samsung and other tech giants have stopped selling in the country, while DHL, FedEx, Kuehne+Nagel, Maersk and UPS are halting deliveries.
Starbucks, H&M, Louis Vuitton, Chanel and Cartier stores are also part of the exodus. And the Japanese Uniqlo, which had initially said that it would stay, decided in the last few hours to withdraw.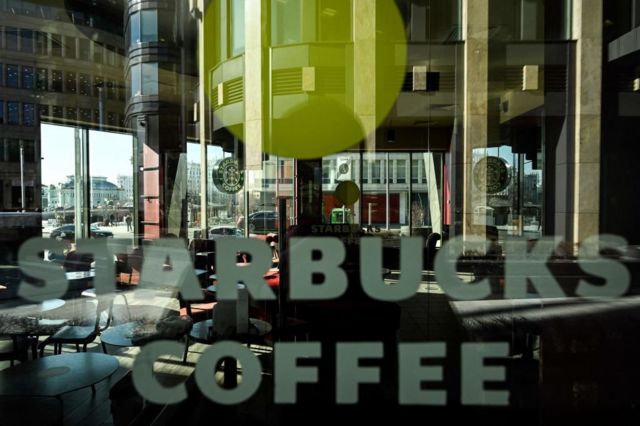 Anna MacDonald, a fund manager at Amati Global Investors, told BBC Radio 4's Today program that companies joining the wave of companies leaving Russia were doing so because "shareholders and broader stakeholders would not tolerate the continued generation of income and earnings" in that country.
" It was affecting their share prices and the feeling was that it was completely inappropriate to continue to do so," he said.
Musgrave pointed out, referring to the McDonald's case, that since the blockade of banks and most debit and credit cards "it must be very difficult to even make payments and certainly repatriate the profits " they generate in Russia.
"Soviet reflections have not disappeared"
Kolesnikov compared the current scenario to that dominated by the Soviets and warned that exclusion from the global economy may lead all sectors of the Russian economy into "serious problems…in a few months."
"Without the world economy, spare parts and components, aircraft leasing or the seed fund for agriculture, the Russian economy as such simply does not exist ," he said in an article published in Barron's business outlet.
The expert from the Carnegie Moscow Center expressed that "some of the Soviet reflexes have not disappeared in the last 30 years" and drew the analogy between the lines to buy salt and matches in the 20th century with those to withdraw money from ATMs or purchase large quantities of products in recent days.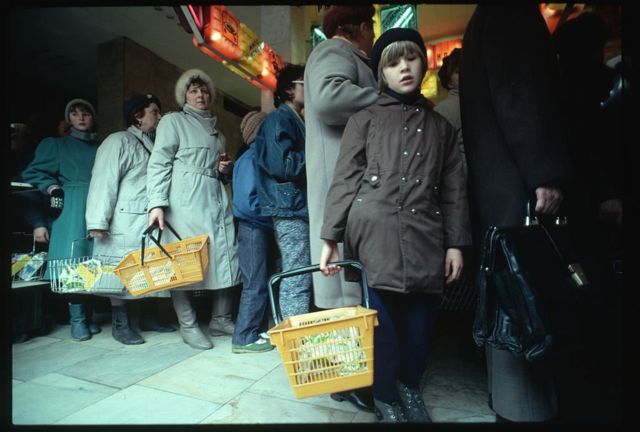 "The post-Soviet people are facing the sanctions against Russia and rushed to buy grain and sugar because they feared product shortages or unbelievably high prices."
The USSR was known as a country of empty supermarket shelves and constant shortages. There were endless queues, lack of merchandise, profiteers and second-hand sellers. Each region had its own special shortcomings.
The hardest things to get were cars and appliances. Electronics, decent shoes, books, cosmetics, everything was in short supply.
For now, no one is talking about massive shortages in Russia today, but there are already disruptions to supply chains. Many of the best international brands are leaving Russia, others are stopping supplies and it will not be easy to find alternative sources.
"The economic blockade wipes out everything that has resulted from the efforts of the people over these decades. All the relics of democracy from the 1990s, especially free and quality media, are also being destroyed," Kolesnikov said.
Until Gorbachev introduced "perestroika" (restructuring) and "glasnost" (openness), there was no free media in the Soviet Union.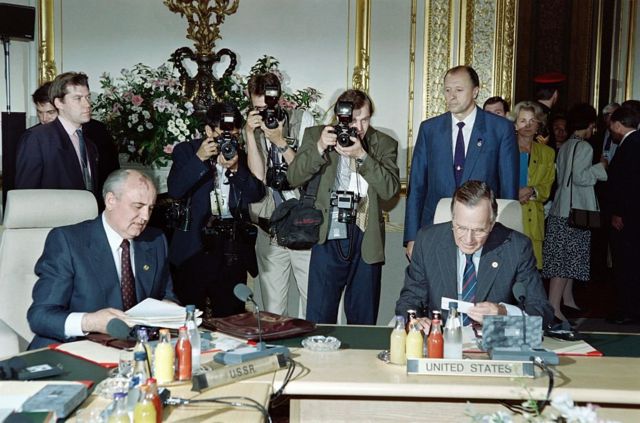 All newspapers, radio and television stations were financed by the state and controlled by the Communist Party and the secret service.
The main goal of the Soviet media was to produce propaganda in favor of the socialist system, to counter Western ideology and to explain to the people that only the Communist Party could guide them to the only true path.
In the USSR, any kind of free thought was equated with treason and suppressed. Soviet dissidents were deprived of their citizenship, imprisoned or placed under house arrest, or sent to labor camps or gulags .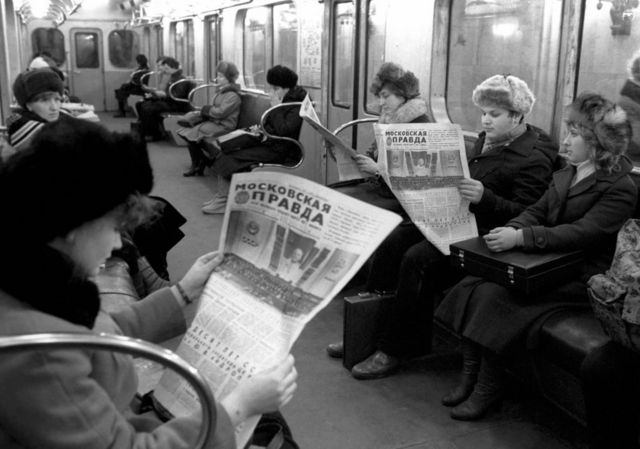 Since February 24, the Russian media watchdog Roskomnadzor has blocked most independent media.
TV Dozhd announced that they will no longer broadcast (last year they were included in a list of "foreign agents"). The Echo Moscow radio station, owned by Gazprom Media, was closed by the board of directors and its airwaves were taken over by the state-owned channel Sputnik.
And a new law punishes those who spread "fake news" that " discredits " the Russian military with up to 15 years in prison . This led many outlets to pull their journalists out of the country.
For more than a year, all protests were banned and expelled from the streets. All kinds of excuses are made to prevent opposition politicians from being elected.
Protests against the invasion of Ukraine are repressed. Thousands of people across the country have been arrested and fined or detained.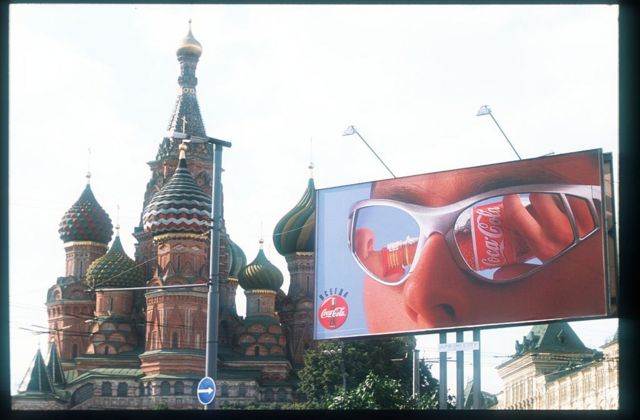 Other Soviet reminiscences
The free exchange of foreign currency was prohibited in the Soviet Union. Those caught exchanging money illegally risked imprisonment and even the death penalty.
The only people allowed to receive a small amount of foreign currency were performing artists and those on business trips abroad. And they had to return the money that was left over on their return. (Usually Soviet citizens spent it all.)
This week, the Bank of Russia introduced limits on cash transactions in foreign currency. Now it will be illegal to buy any currency in Russia .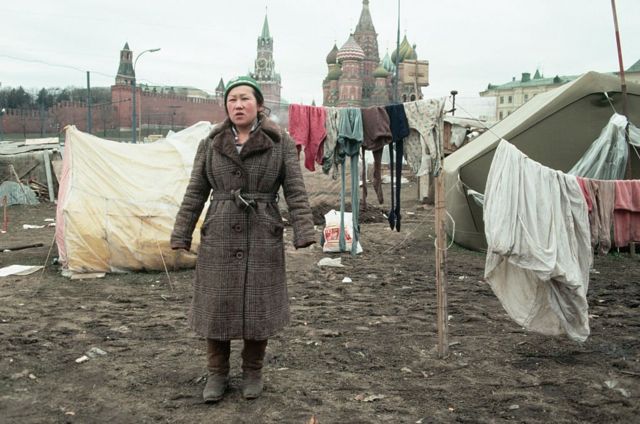 The Central Bank confirmed that Russians cannot buy foreign currency now, not even for trips abroad. The only way to get it is with a Russian "Mir" (World) bank card. But the only countries that accept Mir are Turkey, Vietnam, Armenia, Belarus, Kazakhstan, Kyrgyzstan, Tajikistan, and Uzbekistan.
Customers with a foreign currency account can withdraw a maximum of US$10,000 in cash . The rest will be in rubles. And they cannot withdraw any euro.
"We can do without those companies"
During a meeting with senior officials recently, Putin dismissed the effects of Western economic pressure.
"Together with our partners, those who do not recognize these illegal actions, we will certainly find solutions to all these problems that they are trying to create for us ," the Russian president said.
"We must get through this period. The economy will undoubtedly adapt to the new situation. We will continue with import substitution in all areas, and in the end, all this will lead to our greater independence, self-sufficiency and sovereignty," he added.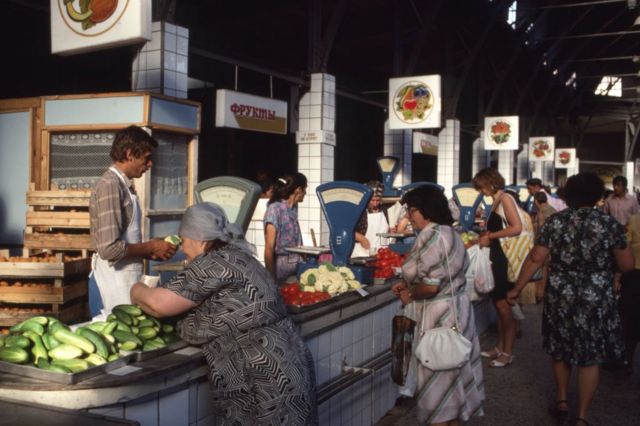 Communist MP Yuri Afonin discussed why he thinks the Russians will not be negatively affected by the departure of Western companies.
"Most people have now started to realize that the sanctions imposed by Western companies are not directed against our country's defense capabilities, but against specific people. Can we spare those companies? Obviously we can! ", He stated in statements to a television channel.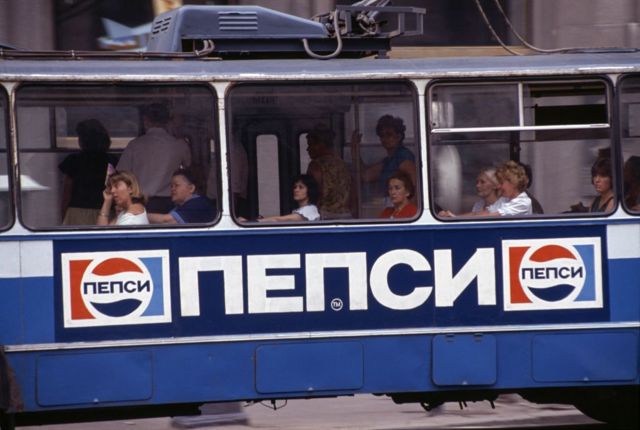 Along the same lines, the mayor of Moscow, Sergei Sobyanin, said Thursday that the 250 McDonald's stores in that city can be replaced without major problems by a local company.
"We have spoken with a wide range of companies working in this sector, and we see that in half a year or a year at the most, this entire chain could easily be replaced by our own national companies ," he said.
Sobyanin stressed that these food products are supplied almost entirely by Russian suppliers, which will make adaptation easier, and that they will ask substitute companies to hire as many staff as are employed by McDonald's.
Bolshevik tactics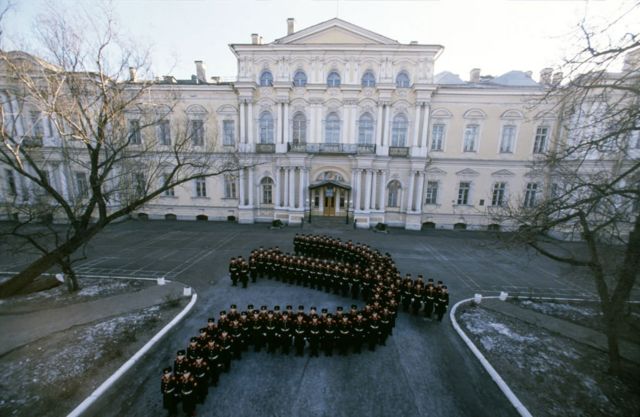 In the face of growing Western disarray, Putin on Thursday endorsed a plan designed by his party to nationalize foreign companies that leave the Russian market, something that must be approved in Parliament.
The Russian president said that his country must first take over these companies and then transfer them "to those who want to work."
A few hours later, on Thursday night, the United States responded.
"Any illegal decision by Russia to seize the assets of these companies will ultimately result in even greater economic pain for Russia . It will complement the clear message to the global business community that Russia is not a safe place to invest and do business. business," White House press secretary Jen Psaki wrote on Twitter.
He also warned of possible international trials.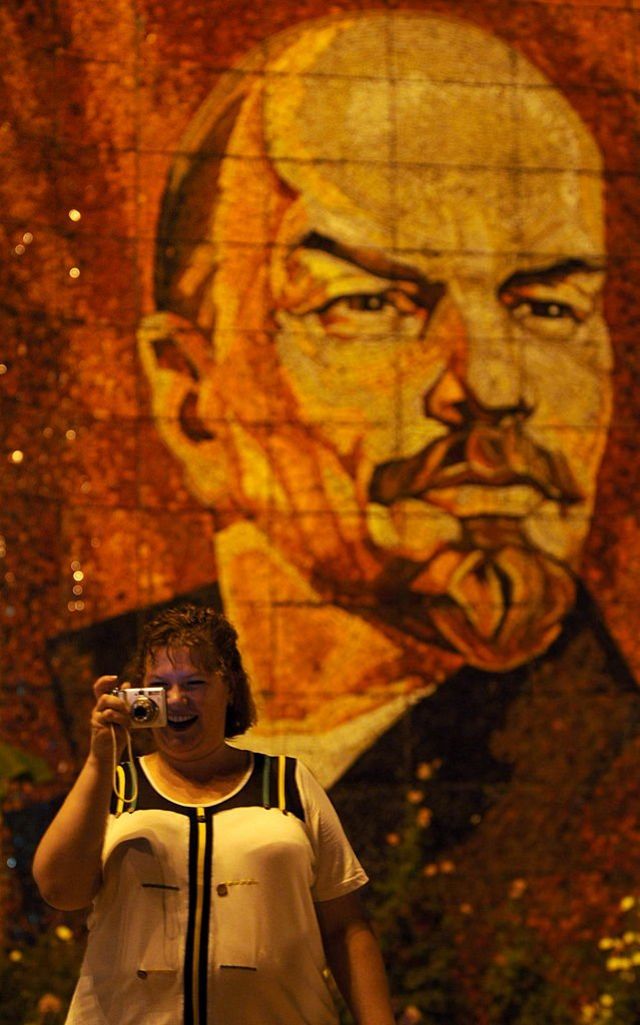 And one of Putin's oligarch allies called him out for using the same expropriation weapons as the Bolsheviks in the Russian revolution.
"This would take us back a hundred years, to the year 1917, and the consequences of such a step would be global mistrust of Russia by investors. It will be felt for many decades," said Vladimir Potanin, the largest shareholder in the world's leading palladium producer. and refined nickel.
Link: https://www.bbc.com/mundo/noticias-internacional-60700725
Author: