As a consequence of the invasion of Ukraine, the United States and the European Union have imposed a series of severe sanctions against Russia.
Foreign companies, financial institutions and investors are withdrawing from Russia, disconnecting that country from the Western world.
Giants in the consumer industry such as the McDonald's restaurant chain and the global entertainment platform Netflix have suspended operations.
Visa, Mastercard and American Express all left the country and the national currency, the ruble, has plummeted, making it difficult to control rising prices for food and basic goods.
In fact, supermarkets have already imposed a limit on the number of essential items that people can buy .
Foreign travel will also cost Russians more, and will be more difficult. The United States, the EU and other countries have closed their airspace to Russian aircraft.
That being so, how are the Russians reacting?
The BBC spoke to three Russians to explore how their lives have been affected so far.
Maria, 36, Moscow: "I don't give a damn"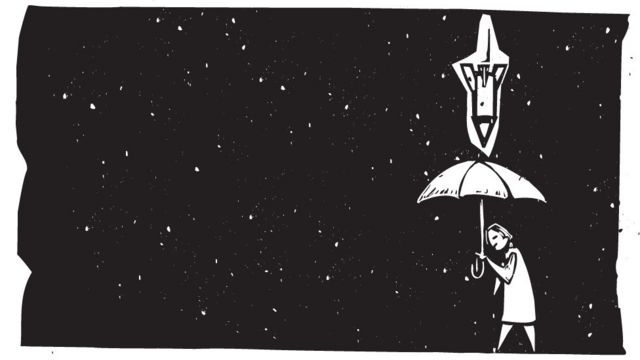 "Frankly, I don't give a damn [sanctions]. I don't own yachts. I haven't made any travel plans since covid. Yeah, they closed IKEA and all that, but I figure I'll have to read books and exercise."
" Nothing has changed . Yes, they are suppressing the protests, but they have been doing that for years. And things are becoming more expensive, yes. I have had to work three jobs to cover everything, but I have had to do that for the last 10 years, so there's nothing new with that either."
"I can't afford to worry about what's going on over there [in Ukraine] because it would drive me crazy. I don't know these people. I don't know who is bombing who. I live in Moscow. There are no bombs here."
Daria, 37, UK: 'It will limit our freedoms'
"The Europeans dream that the Russians will 'wake up' and rise up against Putin and this war – but that is an illusion. That is not going to happen.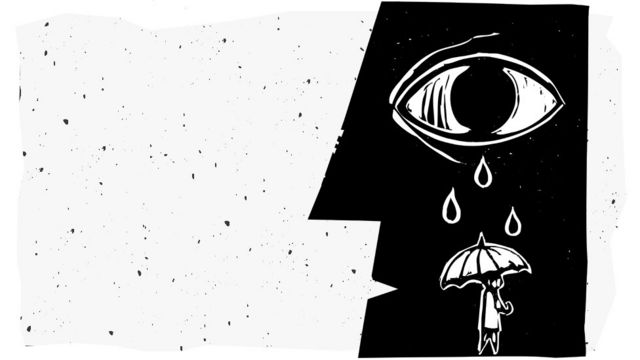 Before the war started, I was advised by friends to delete the messages on my phone—discard any content that could be used against me. I even deleted a selfie I posted of an anti-war demonstration."
"I can't even speak freely outside of Russia because I have my parents in Russia and I want to be able to visit them, without fear of being arrested when I arrive."
"The general feeling I get from those I come into contact with is panic and desperation . There is talk of people fleeing Russia to avoid being called into the military. One person's phone was searched on the way out when he tried to leave. Two boys were standing at the airport because they were old enough to fight. A lot of this is hearsay, of course, but right now no one is willing to name names or put anything in writing."
"And you know what's the worst? The 'Russophobia' that is fueling the rhetoric. In Russia, the patriotic message goes something like this: Russians are being kicked out of Europe: you better go back and work for your motherland!"
"That's a very compelling message if you've experienced hate directed at you as a Russian living in Europe."
"I don't know how all of this is going to end, but I do know that it will severely limit our freedoms economically, politically and socially."
Pavel, 55, Yaroslavl: "Our only option is to stick together and win this war"
"This whole situation reminds me of a ship on fire in the middle of the ocean. The people on board may not agree on anything, but the fire has to go out no matter what political leanings or dietary preferences separate them."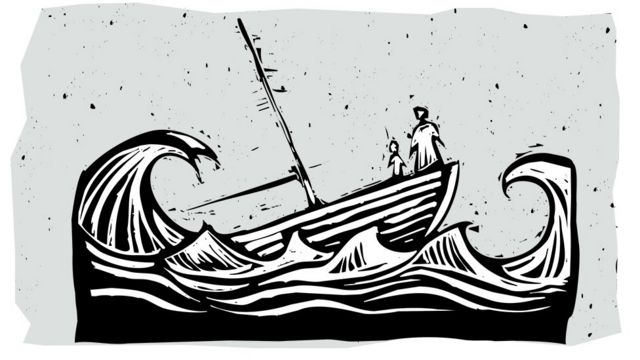 "Either we fight the fire together or we die together, there is no third option."
At the same time we Russians – we can unite and win this war or we can continue arguing and be wiped off the face of the earth , as a state and as a people."
"It would be ridiculously innocent to presume that if we lay down our arms they will pardon us and immediately lift the sanctions, activate Swift and open the skies over Europe etc. I don't think so! They will only tighten up and punish us ten times worse. They will saddle us with reparations, turn us into outcasts and they will eat us alive.
"Our only choice is to stick together and win this war, or be wiped out. We can figure out who started this fire next."
Names in this article have been changed to protect the safety of the participants .
Link: https://www.bbc.com/mundo/noticias-internacional-60692648
Author: