As Putin attacks Ukraine with missiles and artillery, the West has, for now, responded with economic sanctions against Russia and a select group of Russian billionaires.
The financial blows are aimed at businessmen who, according to the authorities of the United States, the United Kingdom and the European Union, belong to the close circle of Putin.
They are tycoons with investments in real estate, banks, sports teams and properties in cities like London or New York.
Among them are Roman Abramovich , owner of the Chelsea FC soccer team; Alisher Usmanov, leader of a conglomerate that owns MegaFon, the second largest mobile network in Russia; and Igor Sechin, who heads state oil giant Rosneft.
The objective of the sanctions is to put pressure on this elite, as a way to get Putin to stop the offensive on Ukraine.
"They are in a panic," sociologist Elisabeth Schimpfössl, professor at Aston University in the United Kingdom, and author of the book Rich Russians: from oligarchs to bourgeoisie, tells BBC Mundo.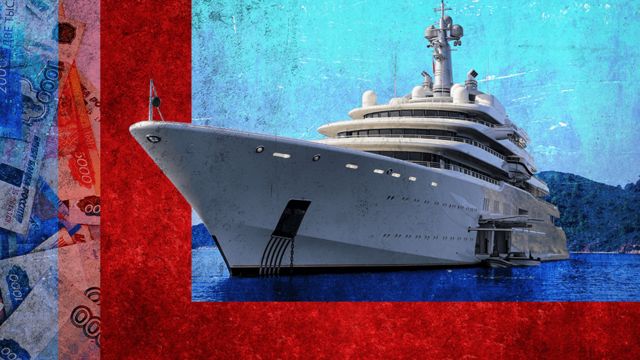 Schimpfössl refers to the fact that these tycoons, accustomed to luxury, are now in trouble because of the sanctions to maintain their fortunes and enjoy their lifestyle.
These economic sanctions are the most extensive that have been imposed in the modern era, according to Daniel Sandford, the BBC's home affairs correspondent.
But, who are the oligarchs, what is their relationship with Putin and how decisive can they be in de-escalating Russia's attack on Ukraine?
Who are the oligarchs
In the Russian context the term oligarch refers to the group of extremely wealthy businessmen who began to amass their fortune after the fall of the Soviet Union in 1991.
In addition, they have in common that they have become millionaires thanks to their proximity and the business they have done with the State.
After the fall of communism, Russia moved to a capitalist system with a huge wave of privatizations, especially in sectors such as industry, energy and finance.
People with good connections to the government could take large chunks of Russian industry and thus hasten their path to fortune.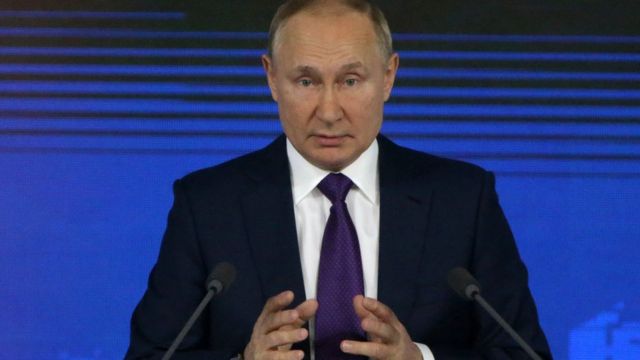 In this way, several oligarchs became owners of the media, oil fields and metal factories, among others.
With Putin coming to power, the oligarchs who stuck to his political line were more successful.
In an interview with The Financial Times in 2019, however, Putin said "we don't have oligarchs anymore".
What is Putin's relationship with the oligarchs?
According to Schimpfössl, Putin has power over the oligarchs. "They depend on him to maintain and multiply his fortunes," says the expert.
"They have always had to cultivate harmonious relations with Putin."
But at the same time, Putin also depends on this select group.
"He needs them to maintain a balance of power," says Schimpfössl.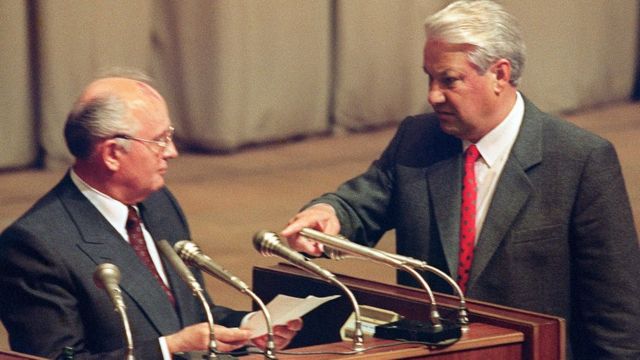 "Putin has been in power for so long because he has been able to maintain a balance between the various interests of the power groups in Russia, one of them being the oligarchs, others being the military and the security services."
"If Putin loses the loyalty of the oligarchs, that balance is lost."
Brooke Harrington, a sociology professor at Dartmouth University, adds another role for the oligarchs in Putin's Russia.
"They provide invaluable public support for the regime, leading key companies and institutions," Harrington writes in an article for The Atlantic.
In any case, Schimpfössl maintains that the oligarchs' influence over Putin is not that great.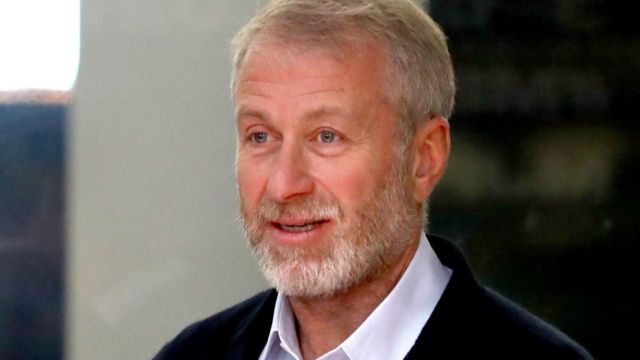 "This is because they have always acted as individuals," he says.
"Of course in certain situations they can lobby together for their interests, if necessary, but their emporiums also compete with each other."
sanctions
The United States, the United Kingdom and the European Union have each published different lists of sanctioned Russian oligarchs.
Sanctions include asset freezes and travel bans, as well as a ban on their private companies further accumulating capital.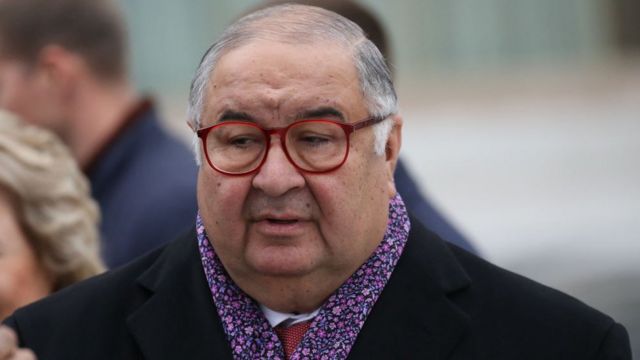 Abramovich has a fortune estimated at US$9.4 billion, he owns the Chelsea FC soccer team .
He has the third largest yacht in the world and is believed to be very close to Putin, something the businessman has denied.
Each sanction list is different, but some names are repeated.
One of them is Alisher Usmanov , whose fortune is estimated at US$17.6 billion, according to Forbes magazine.
Usmanov has been sanctioned by the US, UK and the European Union.
He is believed to be one of Putin's favorite oligarchs , according to Sandford.
Usmanov runs USM Holdings, a huge conglomerate involving mining and telecommunications , including MegaFon, Russia's second largest mobile network.
He has mansions in London, a mega-yacht and according to the British authorities has had "significant interests" in the Arsenal and Everton football clubs.
In addition to supporting the annexation of Crimea, Usmanov is accused of putting pressure on freedom of expression in Russia.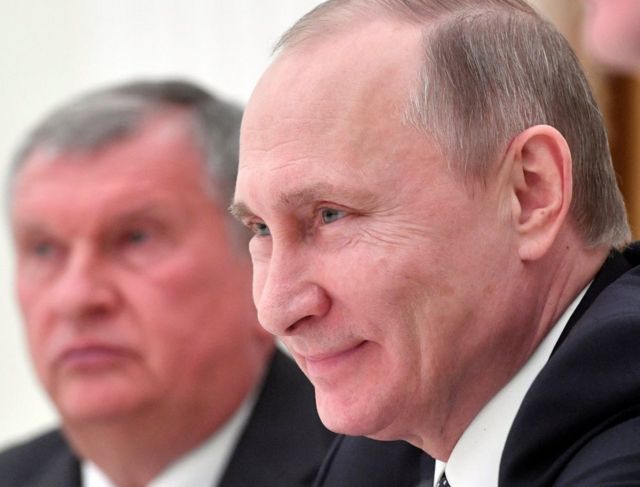 Another name that is repeated is that of Igor Sechin, sanctioned by the US and the EU.
He is believed to be one of Putin's closest advisers and personal friends , according to Sandford.
In Russia he is known by the nickname of Darth Vader , because he is reputed to have achieved his success by ruthlessly displacing his opponents.
He has worked for the Putin government and now runs the state oil giant Rosneft.
It is not known how much his fortune amounts to.
Sandford and Schimpfössl agree that two other oligarchs , Pyotr Aven and Mikhail Fridman , belong to the group closest to Putin.
Both are founders of Alfa-Bank, the largest private bank in Russia.
Aven has an estimated fortune of US$4.8 billion, while Fridman's may reach US$12.6 billion.
In a BBC article, Sandford highlights other sanctioned oligarchs.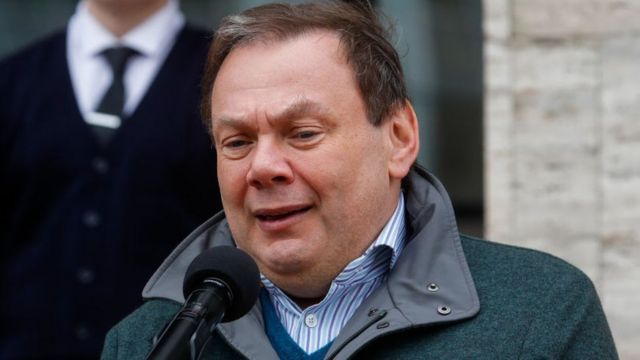 Among them are Oleg Deripaska, a businessman in the energy sector, with an estimated fortune of US$3 billion; and Alexey Miller, director of the state gas company Gazprom, whose fortune is unknown.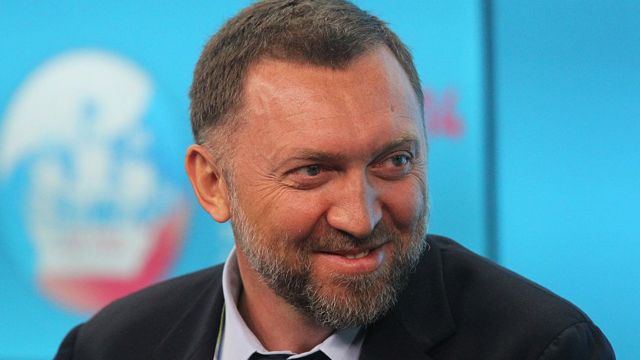 What impact will sanctions have?
After the sanctions were announced, several of the so-called oligarchs rejected the accusations.
Usmanov called the EU's accusations "fabricated and unfounded" and offended his "honour, dignity and business reputation."
Aven and Fridman released a joint statement saying they are "deeply shocked by the deliberately false statements contained in the EU regulation."
In addition, both stepped down from the board of directors of Alfa-Bank.
At a news conference last week in London, Fridman said the war was a tragedy for both sides.
However, he stopped short of directly criticizing Putin, saying the personal comments could be a risk not only for himself but also for his staff and colleagues.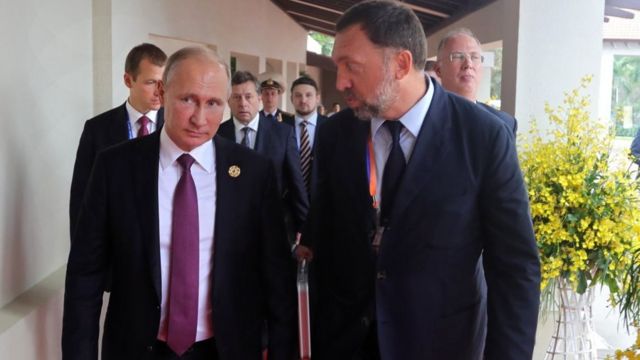 The banker maintained that the sanctions were having a strong impact on the Russian economy and that he had no influence over Putin's decisions.
Deripaska, for his part, did leave a clearer message on his Twitter account: "Negotiations need to start as soon as possible," he wrote.
"They are angry and anxious ," Harrington writes.
"His discomfort has not yet persuaded Putin to stop his aggression in Ukraine, but it is a reminder that the US, UK and EU can and must confront a kleptocratic system that allowed Russia's president to amass so much power." .
Some experts believe that sanctions against the oligarchs may have a limited effect in persuading Putin.
"He (Putin) can jail them, or kill them, and the notion that the oligarchs can influence Putin is nonsense," Daniel Fried, a former US government official who was involved in designing sanctions against Trump, told NPR. Moscow during Putin's invasion of Crimea in 2014.
Link: https://www.bbc.com/mundo/noticias-60662459
Author: