Entering the third year of the coronavirus pandemic, it seems that the shortage of products in the United States has become a constant with no end in sight.
Despite the fact that the Joe Biden government created a specialized work team in June 2021 to tackle the crisis that was generated when the pandemic affected the flow of international trade , there are still a large number of products that are difficult to obtain. in the shops of the north country.
Many retailers around the country continue to report difficulty maintaining enough supplies to meet demand for everything from video game consoles to furniture, clothing, food and even cars.
But since most of the shortage problems stem from companies' reliance on producing parts – or sometimes the entire product – elsewhere, some companies are looking to bring production back to the country's factories.
It is a phenomenon known as " reshoring ".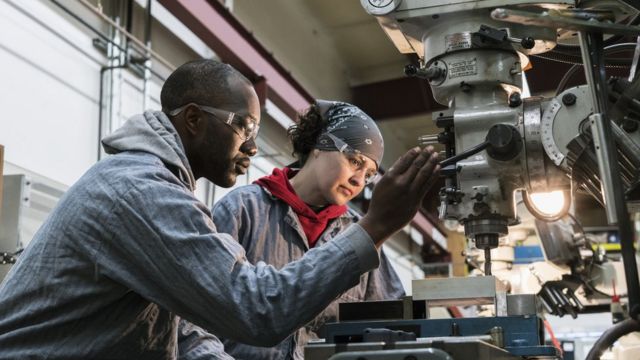 "If you look at the 90s," Professor Willy C. Shih, from the Harvard University Business School, tells BBC Mundo, "many of the computers and clothes and furniture were made in the US. ".
"If you compare it to 2010, [the production of] a lot of that stuff had already gone overseas."
With globalization, many companies realized that they could manufacture their products in Asian countries such as China, Vietnam or India, where wages are much lower, and then import and sell them in the large North American market.
This is what economists know as " offshoring ".
This led to the American economy losing an alarming number of jobs during the 2000s.
According to a report published in 2014 by a group of professors from the Massachusetts Institute of Technology (MIT), the US lost between 2 and 2.4 million jobs between 1999 and 2011 due to the increase in imports from China.
Since then, the offshoring phenomenon , particularly in China, has been declining as the Asian giant's economy has grown and with it the salaries of its employees, according to what the president of the Reshoring Initiative, Harry Moser, tells BBC Mundo.
"Wages in China have been growing 10-15% a year for most of the last 20 years," says Moser, "so even before covid, before the trade war, jobs were already filling up." going from China.
And while many of those jobs went to cheaper places like Vietnam, Cambodia or even Mexico, adds Moser, "15% of what was leaving China was coming here."
Trump, pandemic and other factors
According to Moser, reshoring saw a rise in 2017, when the government of then President Donald Trump announced a package of measures to encourage domestic production.
But it had a brief effect.
"The rate of reshoring and foreign direct investment increased in 2017, driven by Trump's regulatory and fiscal measures (…) It then fell in 2018 and 2019 due to the uncertainties generated by the tariff war" between the US and China explains.
"And then in 2020, it grew again driven by covid."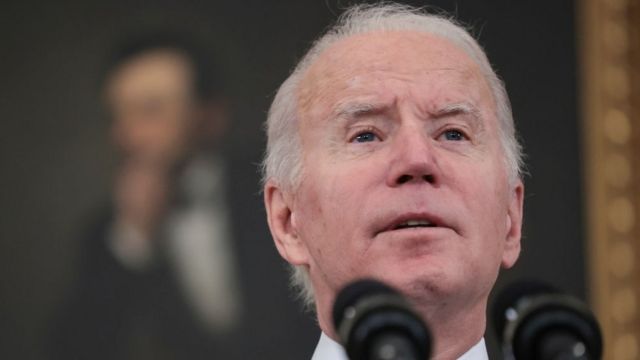 According to the annual study conducted by the Reshoring Initiative, which advocates promoting reshoring in the US, in 2020 companies announced that 160,649 jobs would return to the country or would be created as a result of direct foreign investment.
"We started to see production of protective medical equipment, selling all kinds of items related to covid. We have tens of thousands of jobs coming back because at least 1,000 companies started manufacturing these types of items," says Moser.
And although in 2021 the need for medical protection elements decreased, Moser explains that reshoring increased by 36%, which would be reflected in the creation of 220,000 jobs .
"Even though demand wasn't that high anymore and China was starting to flood the market with cheap products, other industries saw what was happening in the medical industry and said 'we have to do something similar,'" explains Moser.
In addition, reshoring has become a key point for the Joe Biden government. The executive order that the president signed in 2021 to try to solve the supply problems in the country called for recommendations that "bring the supply chains back to the country and develop national supplies."
"To make our supply chains safer, let's make in the US what we're selling in the US so we're not at risk from foreign supply chains and shipping delays, and by the way, let's get more Americans have higher paying jobs," Biden said in January.
Companies that do reshoring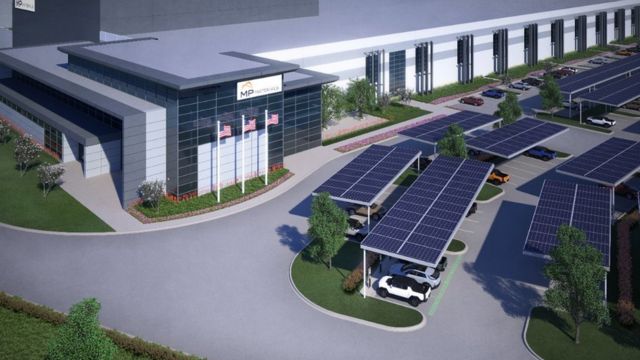 During 2021, some of the largest companies in the US announced multi-million dollar investments to boost domestic production.
General Motors (GM), one of the most important automotive companies in the country, announced a series of investments focused on "building a strong, sustainable, scalable and US-focused supply chain," according to the vice president of global purchasing and production chains of GM, Shilpan Amin.
Among the announcements are the construction of a new magnet factory, a plant to process materials for electric car batteries and a long-term agreement to increase the extraction and production of rare materials in the US.
Similarly, Toyota North America announced that it has begun construction of a battery plant in North Carolina that would begin production in 2025 and employ more than 1,800 people.
A company spokesperson told BBC Mundo: "Our investments in the US and North America are long-term. And by making vehicles where we sell them, we support suppliers and local economies, we increase our overall investment. , we protect ourselves from fluctuations in the foreign exchange market and build for our clients".
Similarly, Intel, the microprocessor manufacturer, has been making big announcements showing its interest in increasing microprocessor production in the US.
On January 21, it announced that it will build what could be the largest microchip factory in the world in the town of New Albany, Ohio. During the announcement, made at the White House, President Biden said: "Working Americans are going to mark anything that can be ' Made in America ', especially these computer chips."
That announcement follows the fact in 2021 about the construction of two new plants in Arizona which would have an investment of close to US$20,000 million.
According to the president of Intel, Pat Gelsinger, told the Reuters news agency during the Arizona announcement, the investments, which could reach a total of US$ 10 0,000 million , are made in order to "have greater resilience in the supply chain".
The impact for communities
The city of Chandler is a suburb of Phoenix, Arizona. And it's home to two of the largest Intel campuses in the country: a research campus and a semiconductor manufacturing campus. It is in Chandler where Intel will invest US$20 billion in two new plants.
"Since the early 90s," Kevin Hartke, the mayor of the city in Arizona, tells BBC Mundo, "Chandler was the fastest growing city in the US and our growth has been reflected in the semiconductor industry ".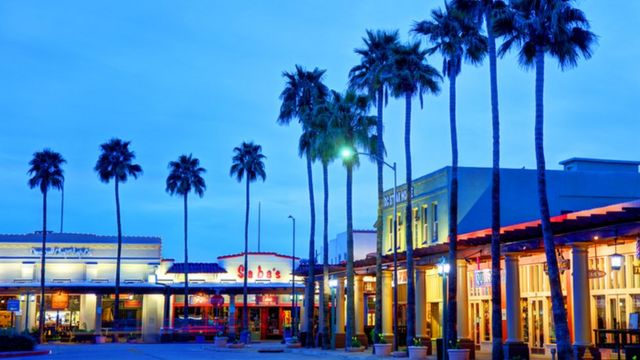 According to Mayor Hartke, the jobs the semiconductor industry has brought to the city bring more employment opportunities in sales and miscellaneous services, while also leading to increased wages for employees.
"These jobs certainly boost even our retail sales: whether it's in downtown Chandler fashion or going to a restaurant downtown, people have more discretionary income, which helps to have more economic stability in general," he says. Hartke.
In addition, adds the official, due to the emphasis that the city has made on developing the technology industry, Chandler has diversified culturally and has begun to invest in education to meet the demand for workers from companies located in the area.
"Chandler is the most diverse city in Arizona thanks to our very talented and educated Asian population who work for Microsoft and other companies … Arizona State University, in the neighboring city of Tempe, is the largest provider of engineers for Intel in the world.
"But they're having a hard time [meeting the demand], so we're building relationships and working with academic institutions and our semiconductor companies to see what we can do on certificates and better training," says Hartke.
Reshoring? not for everyone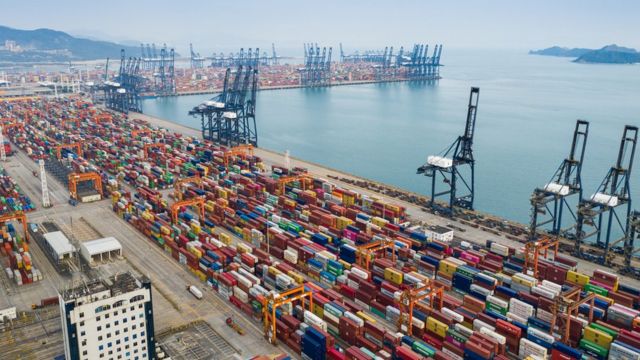 But while many large companies are making reshoring announcements in order to overcome supply chain problems, Harvard professor Willy Shih believes the phenomenon may not be a one-size-fits-all solution.
"It depends on the product and it depends on how long you think the problems are going to last. Container shipping costs are going to come down […] but it's going to take time," he explains.
This makes companies consider whether, financially, it makes sense to make a multi-million dollar investment, considering that the problems in the production chains that are being seen now can be solved in the future.
Professor Shih says reshoring makes sense "if you can pay for it and if you can sustain higher costs."
"The bet companies have to make is this: how much will shipping costs go down , how long will it take to get there? It took China 10, 15 years to control all these supply chains. If you want to bring all of that back , it will take time for you to receive all the profits," he says.
"But if we go back to where we were in 2018 or 2019 when it comes to shipping costs, you'll quickly realize you're at a cost disadvantage."
"Nearshoring", the other option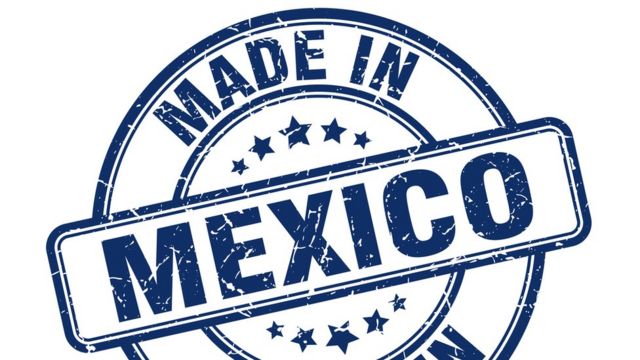 Professor Shih and the president of the Reshoring Initiative, Harry Moser, believe that this is a "golden opportunity" for countries like Mexico, which can receive the production that leaves Asian countries, at similar prices, and without the problems of incurring in the shipping costs involved in a ship.
The term for bringing factories to countries close to the consuming country is known as " nearshoring ".
"I think Latin America has great opportunities and I think Mexico has a lot to gain if their policies don't send this down the wrong path," says Shih.
"And there are other countries in South America where I think this would be a great opportunity, especially for things like shoes, clothing and electronics assembly," he adds.
Moser says he is even "disappointed" that the Mexican economy is not experiencing stellar growth.
"I would love to see Mexico have a 'boom' in manufacturing. For Mexicans to have a better life, for wages in Mexico to grow like they did in China," says Moser.
"Instead of making more in China and sending it to the US, why not import less from China and do these things in Mexico? If you look at it, wages are lower than in China and you can have all the technology you want ".