Aena has launched a new international startup accelerator at Josep Tarradellas Barcelona-El Prat Airport with the aim of promoting innovation and technology in its strategic business areas.
Aena Ventures will drive innovative, sustainable and efficient initiatives developing disruptive technologies in order to deliver solutions to the current and future challenges facing the air transport industry.
Five startup companies taking part in the six-month accelerator programme have moved into the airport's control tower, where they will be mentored by airport industry experts to shape projects harnessing the benefits of technology and new business models in airport infrastructure while also developing smart systems to enhance the customer experience.
Each startup will receive €50,000 in funding to implement their ideas, and are eligible to enter into an agreement with Aena worth up to €2 million for the development and deployment of their initiative at the selected airports.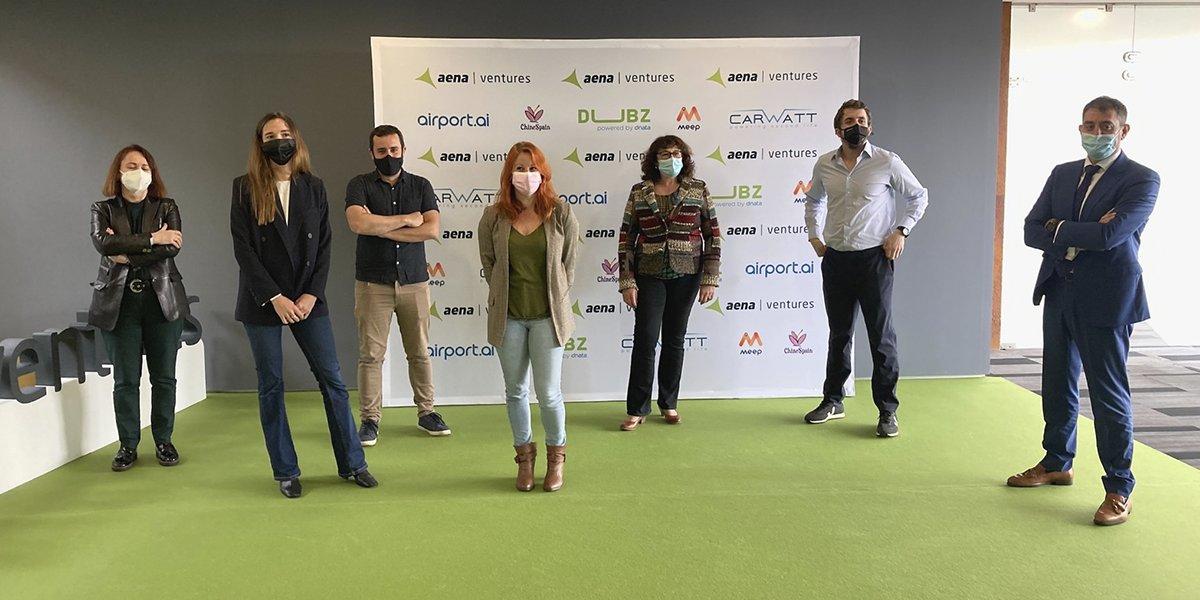 Companies from 33 countries submitted bids to take part in the programme, with 254 projects submitted, 55% of which came from abroad. The call asked for the development of proposals on five future challenges in the airport industry – agility in procedures and travel to the airport, passenger experience, passenger communication, sustainability and baggage handling. The startups taking part include:
Meep, a Spanish startup, which is to conduct a project for route planning, combining all means of transportation, including the integrated purchase of tickets and analysis of the least congested routes.
Chinespain, also a Spanish business, which will look to promote tourism experiences between China and Spain and is working on developing an app to enable more flexible communication and payment management for travelers from China.
Airbot, founded in the UK, which hopes to deliver technology for seamless communication between airports and passengers to enhance the relationship between them using a multichannel chat solution.
Carwatt, a French company, which submitted an initiative in which it converts internal combustion vehicles to electricity with the aim to cut pollutant gas emissions at airports.
Dubz, based in the United Arab Emirates, which has an innovative solution for streamlining baggage claim, check-in and drop-off at home and to hotel guests on the day of their trip.
The acceleration period is scheduled to run until October. When it is completed, the startups will showcase their achievements at the final event in the process called Aena Ventures Demo Day where the feasibility of their application in the airport setting will be presented.
Source: https://www.futuretravelexperience.com/2021/04/aena-launches-startup-accelerator-at-barcelona-el-prat-airport/